Who's Our Next BIG WINNER?! You Could Be Next

! --- Big Winner Gary $29,700!! --- Big Winner Joann $28,084!! --- Big Winner Scott $25,900!! --- Big Winner Sally $25,000!! --- Big Winner Adam $17,596!! --- Big Winner Charles $13,562!! --- Big Winner Martin $8,670!! --- Congratulations!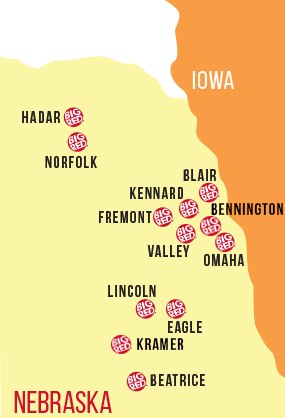 WHERE TO PLAY BIG RED KENO
Visit any of our four Big Red Restaurant & Sport Bar locations in Omaha, Lincoln, Norfolk, or Fremont to experience the excitement of live ball draw keno. Additionally, Big Red Keno is available every five minutes at more than 240 bars and grills in eastern Nebraska - click on the communities to find out where you can play. Big Red Keno gives a portion of all keno wagers placed to Nebraska local and state governments for community improvement. Contact Katrina Coffey at (402) 339-1200, ext. 2311 to bring Big Red Keno to your town.